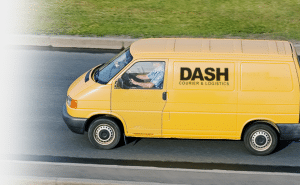 We at Dash Courier & Logistics have been providing reliable medical courier services throughout North and South Carolina for nearly 20 years. In that time, we've delivered a broad range of items and work with a variety of medical and pharmaceutical facilities, so we know the importance of protecting the contents of what we deliver in more ways than one. Our team understands the unique responsibility we have in working with these sensitive industries, often transporting goods that are highly confidential and even hazardous, and our extensive training ensures we perform the job safely and securely every time. To date, we've successfully handled and delivered the following and more:
Vital Organs
Medical Instruments
Medical Specimens
Blood
Human Tissues
Lab Samples
Lab Specimens
Dangerous Goods
Category A Medical Specimens
Category B Medical Specimens
Type 2 Nuclear Medical Devices
Radioactive Substances and Equipment
Large Medical Equipment
We've developed many loyal relationships with medical and pharmaceutical companies throughout NC and SC over the years because we take reliability seriously, staffing numerous HAZMAT-certified and nuclear-medicine-approved drivers. Our clients can be confident that when they rely on Dash, their materials will be transported and delivered promptly, securely, and confidentially.
Delivering Sensitive Data
In working with these industries, we often receive requests to deliver documents, lab samples, and more that include sensitive information about patients and procedures. Our company respects the need for supreme confidentiality and security in these situations, and we're fully HIPAA compliant and trained in handling these items appropriately. We recognize the need for utmost professionalism in these situations and believe we're representing our clients when delivering sensitive items, so we take extra steps to ensure we're a trusted business partner that not only gets your deliveries to their destination quickly, but safely and legally as well.
Dash provides both on-demand pickup and delivery, as well as regularly scheduled delivery to hospitals, medical offices, nursing homes, labs, clinics, pharmacies, and the like. Click to learn more about our services, and receive a quote for your delivery request quickly and easily.